Marywood University Lacrosse Sticks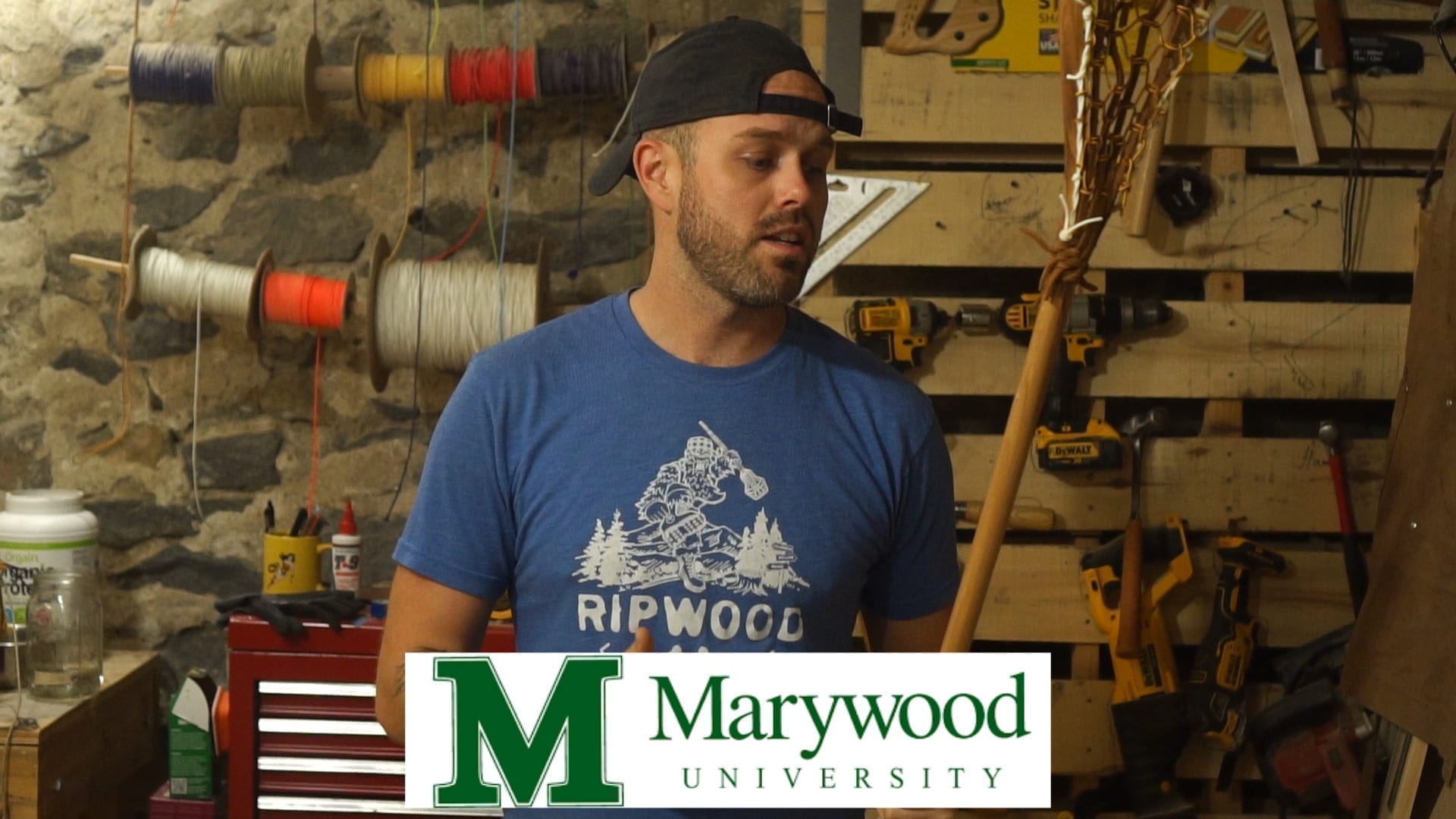 Welcome to the woodshop. My name is Justin Skaggs and I want to show you a project that we just finished for Marywood Lacrosse and its Pacers lacrosse program. Marywood University was established in 1916 by a pair of sisters. The lacrosse coach hit me up to do some cool team sticks for him.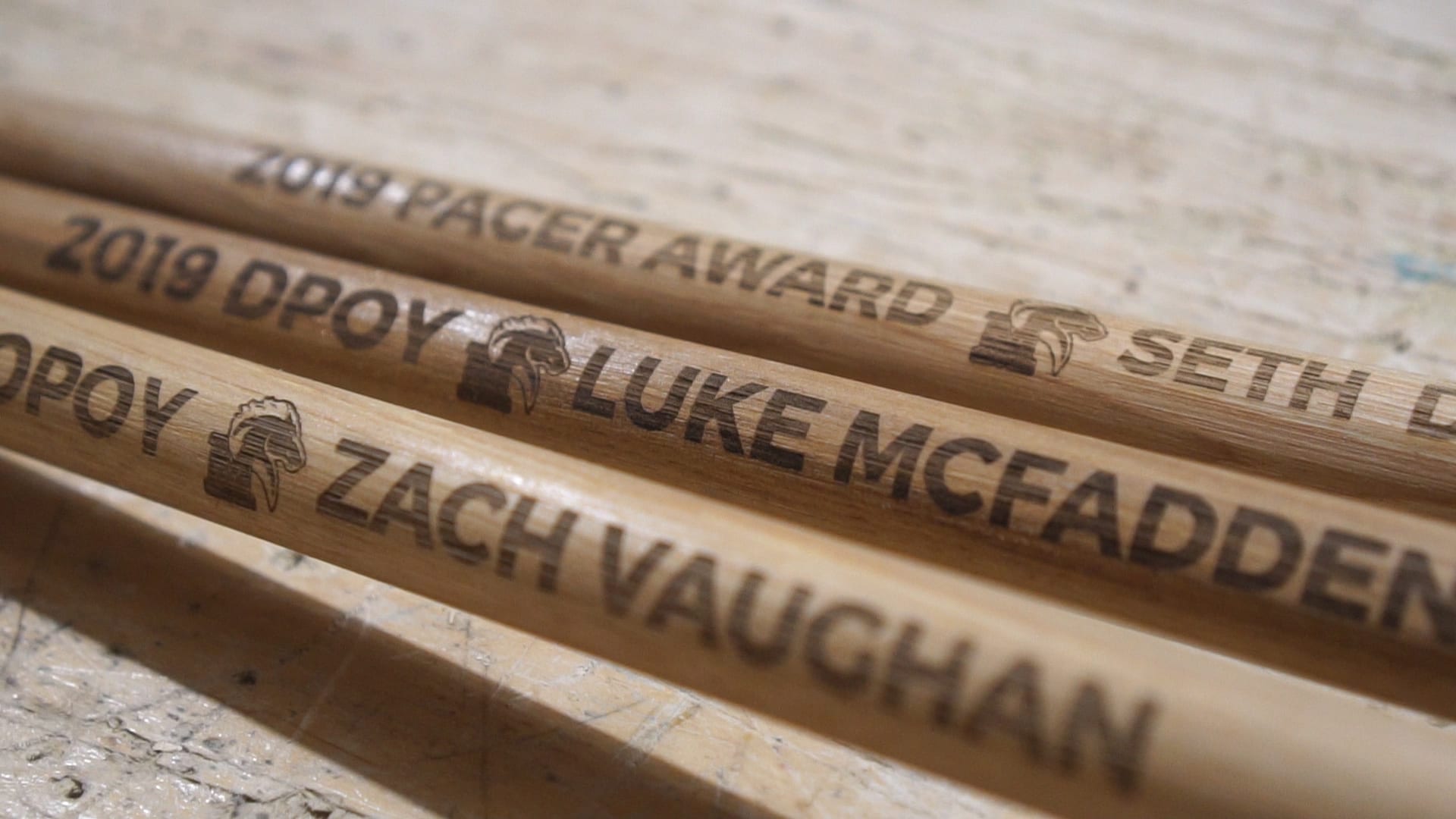 Marywood has a really awesome logo that has a stallion in it, and I had to do some serious work on it because the laser engraver that I use only shoots in black and white. So, if you have a color like green next to a color like yellow, one of those colors has to go. Using Adobe, I did a bit of extra work to put an entire frame around the logo itself, so that I could remove some of the different pigmentations and create a nice, binary logo that prints exactly how I need it to.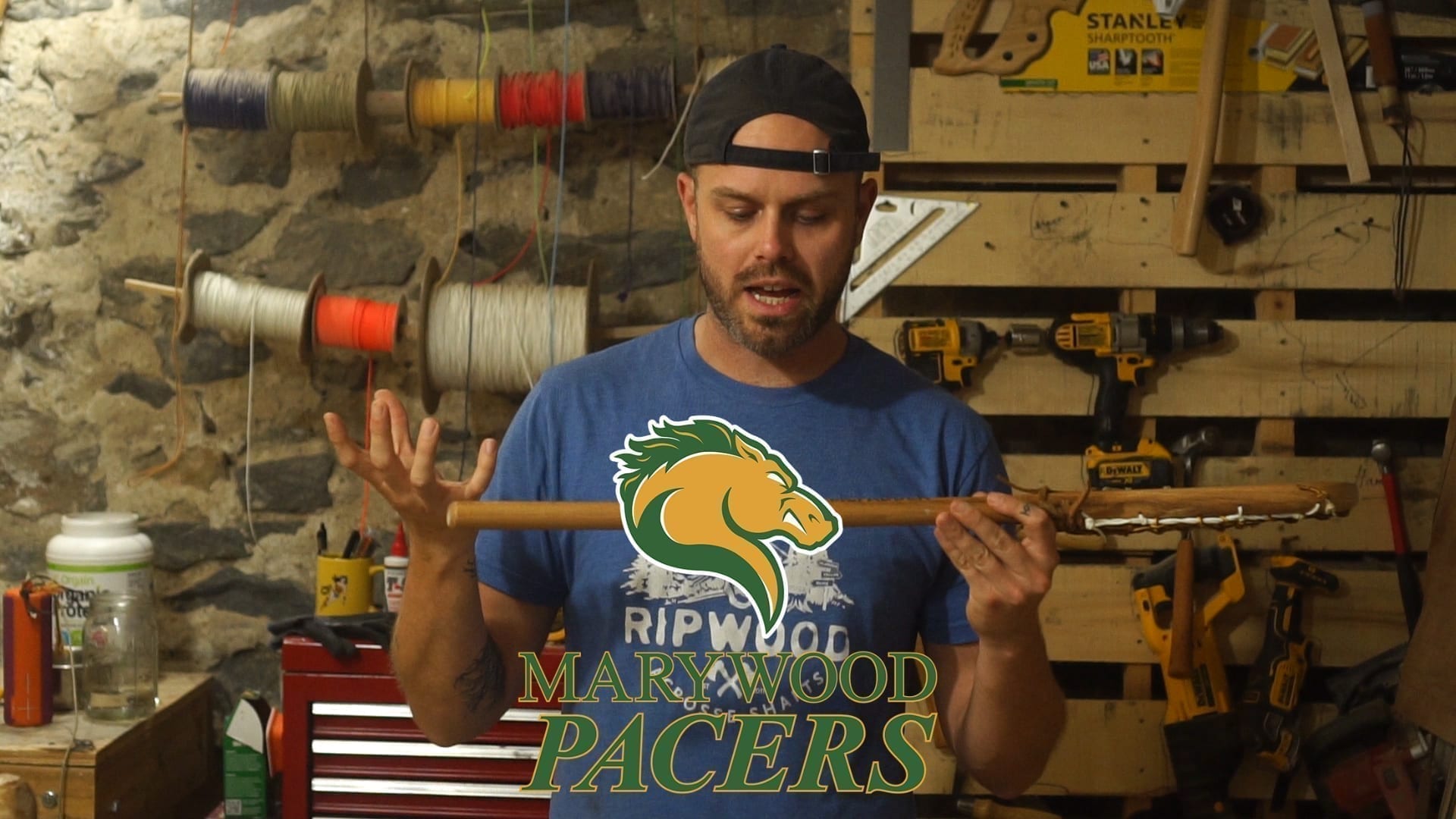 We did three separate sticks, and they may have been given out as awards. Iím not 100% sure, but I do know that Marywood University needed them ASAP so they went right out the door. In these sticks, we used a standard, stock pocket, and as you guys know, this is the twig. Overall, the project worked out really well, especially since I was under a time crunch when in the process of completing this team stick order.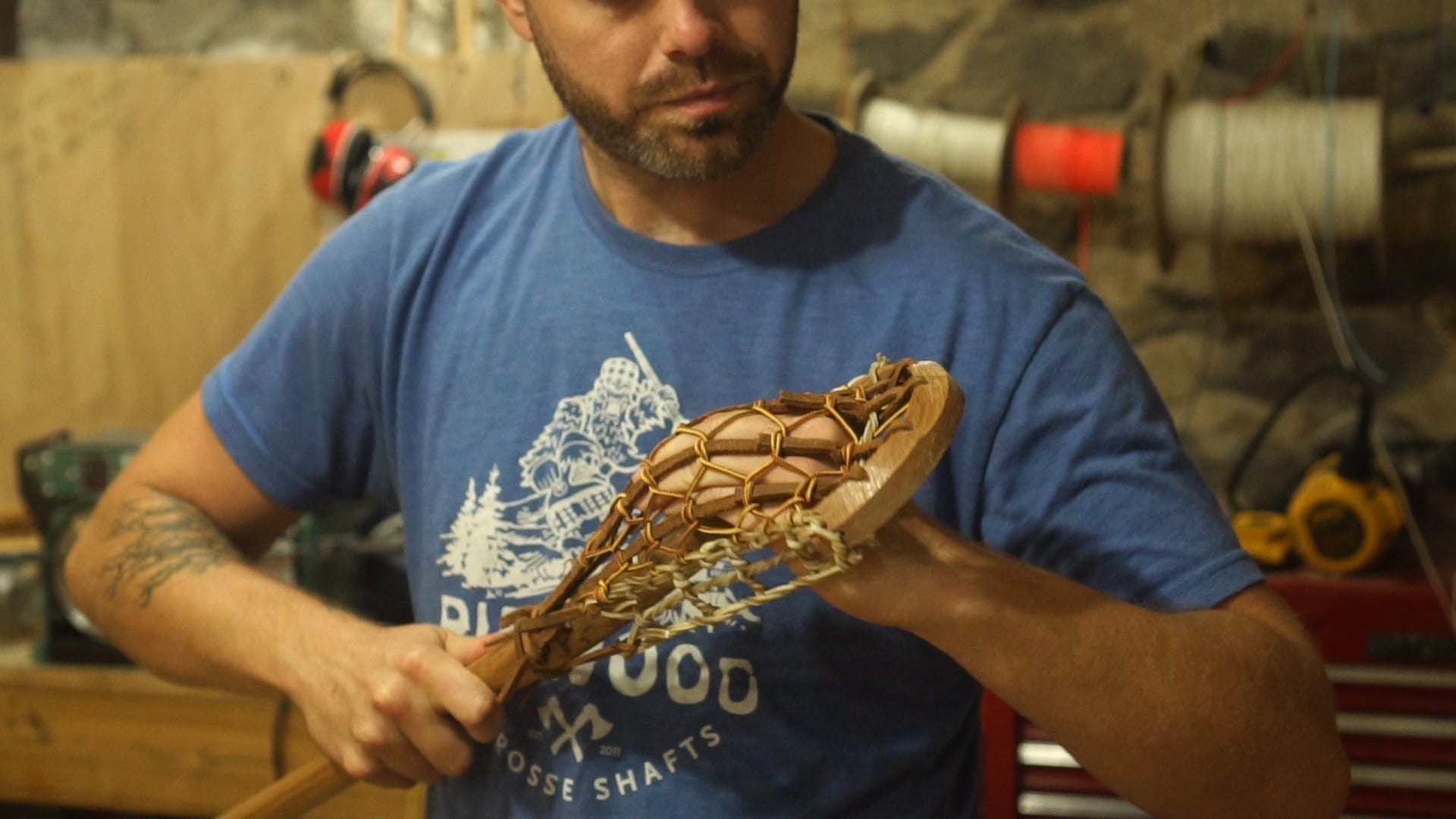 I hope you guys enjoyed this peek into what I did in the woodshop today. Make sure to stay tuned, as Iím looking forward to presenting to you with more videos on team orders and the intricate process of making sure that the quality is consistent across multiple sticks. Until then, Iím Justin Skaggs, lead stick maker at Skaggs Wood Works, and curator of WoodLacrosseSticks.com, saying take care. And keep LAXiní.

Article Posted: 02/14/2020 01:55:58 PM