What's going on, everyone? Welcome to another episode of LAX History, and today, we're going to dive into the historic Lally's wooden lacrosse stick company.
Lally's Lacrosse was one of the largest brands of its time. They actually boasted that there were more Lally's lacrosse sticks being played with at the time they were making them than anyone else combined. Whether or not that's true, it's kind of impossible to verify at this point, but it was their tagline. Now, obviously, Lally's Lacrosse is no more. They're actually very difficult to find, so if you have one in your collection, you should pretty much cherish that. However, at its time and at its peak, it was perceived to be the the premiere mass-produced wood lacrosse stick.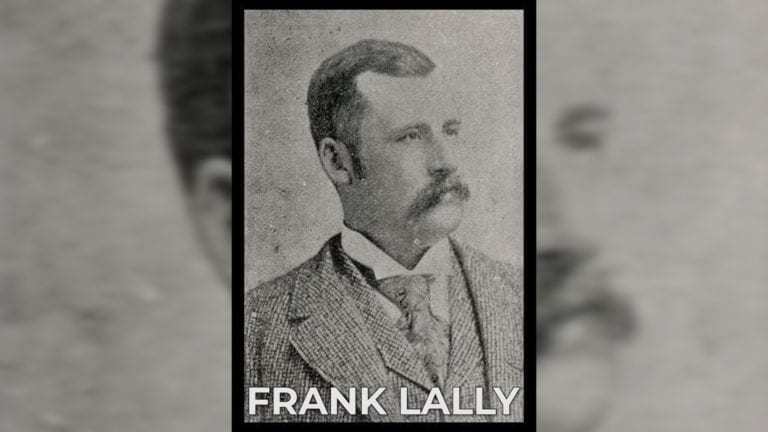 The Lally's company began with Frank Lally, who started making sticks while still in competitive play in the 1880s. Whole he was still playing with the Cornwall Lacrosse Club, his craftsmanship became so well-known that he was actually invited to display his sticks at the World's Fair in Chicago in 1893. So, Frank Lally made the sticks all the way to 1903 when his brother, Joe, took over the company. All of the sticks were said to have been made by people of Native American descent inside of his factory, and there were also records of people working with him for as long as 25-35 years. I mean, this was a staple in a lot of people's lives. It was a full career from start to finish, making sticks for Lallys. So, one could really argue that Lally's, while in production, was pretty much the name of the game. So much so that the Canadians exclusively used Lally's sticks in the Olympic Games in England.
Another real strong claim to fame is that Lally's started making specialized sticks for different types of players. Now, in the early 1900s, this was a big deal. This is incredibly notable. I obviously make a box stick. I make a field stick. But there are a lot of different variations of the Lally's lacrosse stick and that's because they were paying attention to what the players needed and driving innovation. Again, imagine if no one had ever made a faceoff head, a defensive head, or an offensive head, and then some company just came out and made all three and just blew everyone's minds. That's what happened. Lally's did a great job of naming the stick after what it was intended to be used for, including The Boy's Box Special, The Extra Special, The XXX, Ladies College, Lally's Extra Special Number 0, Lally's Extra Special Goal Number 0, Lally's Special Number C, Lally's XXX Number S, Lally's Number 1R, Lally's Clock Cord Number 20, Lally's Youth Special Number 40, Lally's Youth Special Number 50. They also had a line of lacrosse gloves, and overall, they were just a big powerhouse in the sport.
Upon retirement, they sold all their equipment to the Chisholm Lacrosse Factory, which is going to be another video, because they made amazing sticks and did a lot of cool stuff, but that was the end of Lally's. Now, if you ever find one, out in the wild, you know, at an antiques store, garage sale, or in a trade, they're going to have two completely different brands on them, whether engraved, or "burnt" into it, you have one of the older ones that are just basic text, and you have the newer one with a beautiful script to it. Both are authentic, and both are gonna be great for your collections.
A great resource if you want to learn about Lally's or any other old lacrosse stick is, "An Obsessed Lacrosse Stick Collector," a book by Michael Radecki, you can find it on Amazon, and while it is a little bit pricey, it's also a great way to support an independent writer, who is opening up his collection and his history of Lacrosse as he sees it, so definitely go support him if you guys wanna go check out more about wood lacrosse sticks, and we'll be referencing this book in the next couple weeks as we go through the history of some of the most historic lacrosse stick manufacturers, of all time. If you guys have comments, questions, or your own stories about Lally's, or if I got anything incorrect in this video, plase put that in the comments section below, I absolutely invite you guys to have a broader conversation, and there's a lot to know about his stuff, and there's a lot of people who are a lot closer to this kind of brand than I am, so I respect whatever you guys have to say, so put it in the comments section down below. Take care. Keep LAXin'.