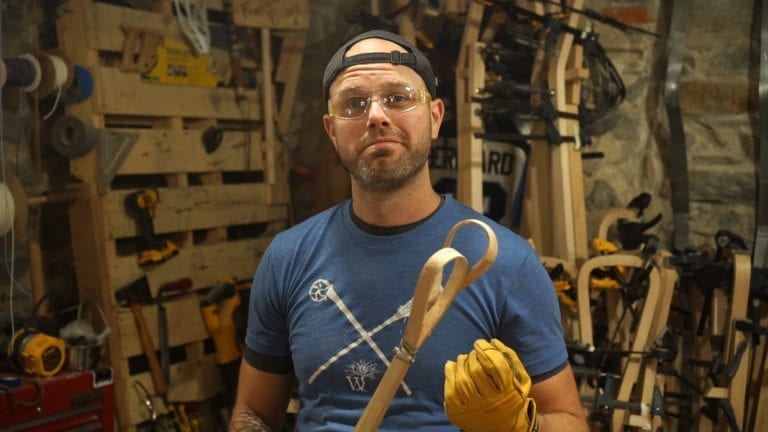 Whatís going on, everybody? My name is Justin Skaggs and I am a stick maker here in Philadelphia, Pennsylvania. As part of my stick making journey, I really wanna make sure Iím doing my homework, looking up the history and diving into old stick makers from the past, and Iím trying to bring that to you guys. This is an ongoing series of old sticks, their makers, and what it is I could find. Today, we are talking about the Lantry Brothers and Delormier family.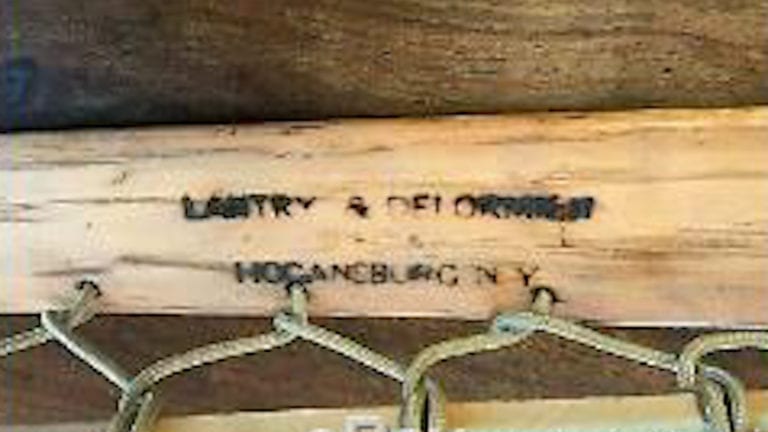 So, the Lantry and Delormier families are two completely separate families. However, you can find sticks branded with both familiesí names. You can conceptualize this stick as kind of an alternative to Lallyís in its day. Lallyís was the big-name brand, and this was the other stick you could buy. There was a lot of different distribution practices being done, as the market sort-of started to grow in the United States.
So, hereís how the two companies operated separately. The Lantry Brothers lacrosse company was a retailer for Mohawk Stick Makers. So, Mohawk Stick Makers would give their sticks to the Lantry Brothers, and they would distribute them out to different retail operations and contracts with different schools and programs. The Delormier business, on the other hand, from the St. Regis reserves, actually provided the sticks to the NLA, which is like the original CLA. Itís a big organization that tried to be the governing body of its time. More often than not, youíre gonna find sticks on eBay or in museums with both of those names branded. So, itís a very interesting circumstance that I donít fully understand myself where you have two separate companies doing two separate things and going to two separate places, but their names are on both sticks, and all those sticks are being made from an undisclosed plethora of different Mohawk stick makers of their time.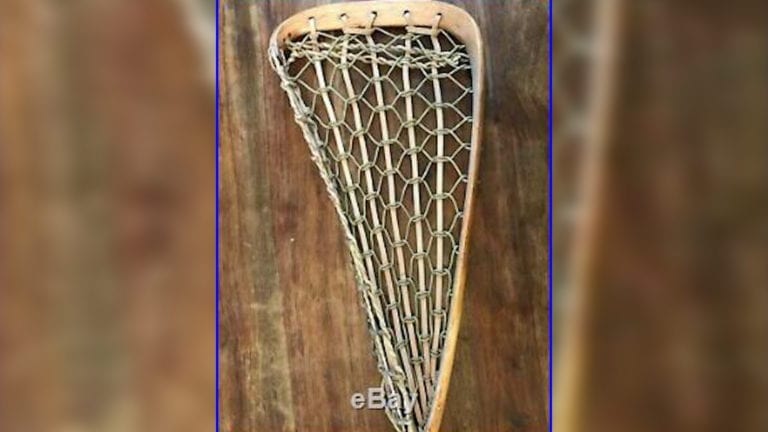 I think the best thing you can take out of a study of Lantry Brothers lacrosse and Delormier is the nature of the beast if itsí time. This was how sticks were distributed. They were not all made by one identifiable stick maker. Some were very much made by one identifiable stick maker, however, a brand can easily be from a company, and not an artist. Today, we live in a world where most stick makers are doing this one at a time, like me or Jack Johnson or any of the stick makers that you see out there. Theyíre not coming from various places, being rebranded, then pushed back out. Back in the day, we needed more sticks than we had stick makers, because there were no plastic heads.
I hope you guys enjoyed this dive into Lantry and Delormier, and if you have any information on these guys, their companies, or how this all worked, please drop a link below. Until next time, my name is Justin Skaggs. Take care. Keep LAXiní.
Article Posted: 10/24/2019 03:16:47 PM