Welcome to the woodshop, everybody, Iím Justin Skaggs, the lead stick maker at Skaggs Wood Works, and the curator of WoodLacrosseSticks.com, and today, I want to show you this project I did for NCAA Division I lacrosse team Jacksonville University. I love doing orders for teams because I know that those kids are going to appreciate these sticks more than like a trophy or something, and itís a cool way to be connected to the sport as a whole.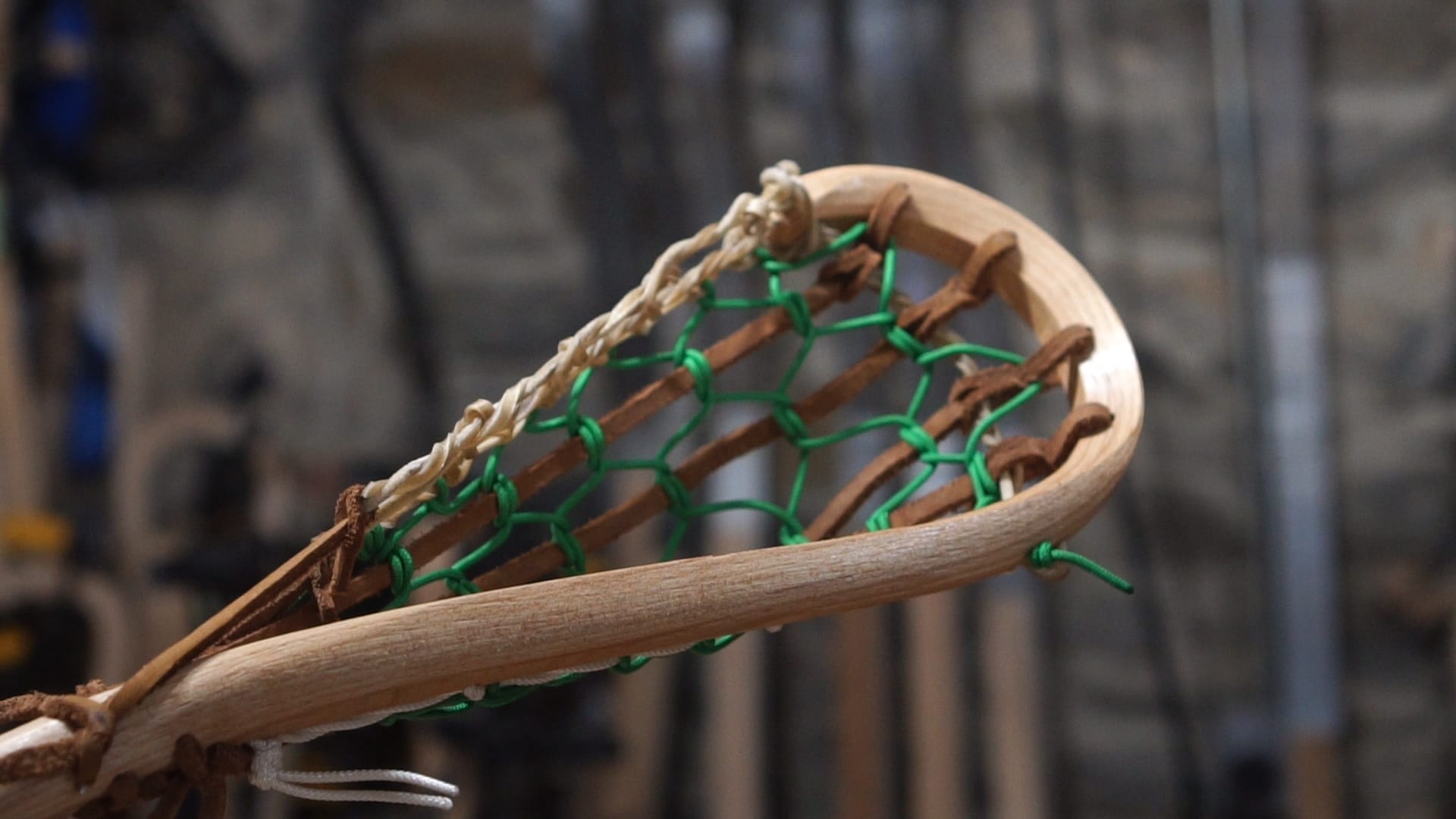 Jacksonville Universityís mascot is the Dolphins, while the university was founded in 1934. We are giving these to the seniors, so I actually went ahead and did a little bit of extra work, making a negative of their JU logo. It has a fin, again, because of the Dolphins, and we put these nice green and brown pockets in them. We were considering doing white, but the way that green plays off the brown is just superior to most color combos that we can make here.
Each senior got their own individual twig. Rich did a great job stringing these, and I actually gave those to him to string up. There is a lot of variation from stick to stick, and also from engraving to engraving. That has to do with the sap content, and the actual moisture content of the wood, and then, also, where the tree came from, or where the wood came from in the tree, rather. So, if itís towards the center of the tree, itís going to be harder wood, while the outside wood would be sapwood. That creates a lot of variation, so they may all be getting their own twig, but every twig is going to be different. And I really want to say thank you to them for involving me in the project. Until next time, Iím Justin Skaggs from Wood Lacrosse Sticks. Take care, and keep LAXiní.
Article Posted: 02/20/2020 04:26:46 PM