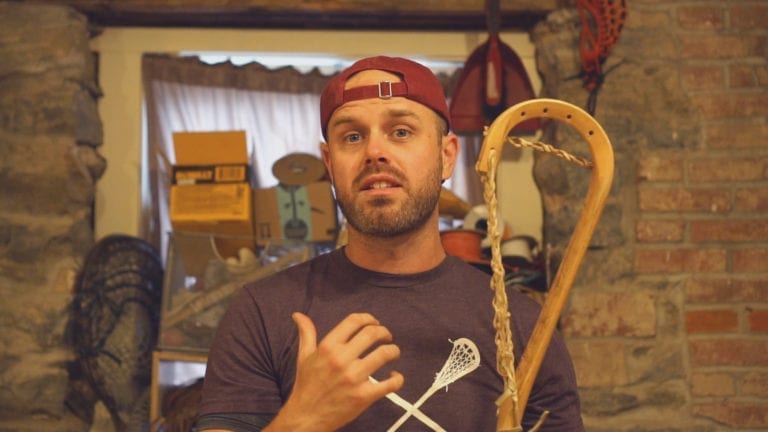 Hey everybody, Iím Justin Skaggs from
WoodLacrosseSticks.com
, and today I am showing how to re-bend a wood lacrosse stick ó specifically in the scoop on my Alf Jacques stick ó so Iíll show you guys how to fix those sticks that you have in your home. https://youtu.be/E4kAxHyGL9U
So, this is the Holy Grail of lacrosse sticks. Itís an Alf Jacques, itís got the signature and everything. This is one of my favorite sticks and I actually use this in games at the PBLA, the Philadelphia Box Lacrosse Association. You guys can note that thereís a ď13Ē etched into the side of it, this is from 2013, which means that this is actually becoming 6-years old at this point, not an uncommon time to see a little bit of adjustments in the bends.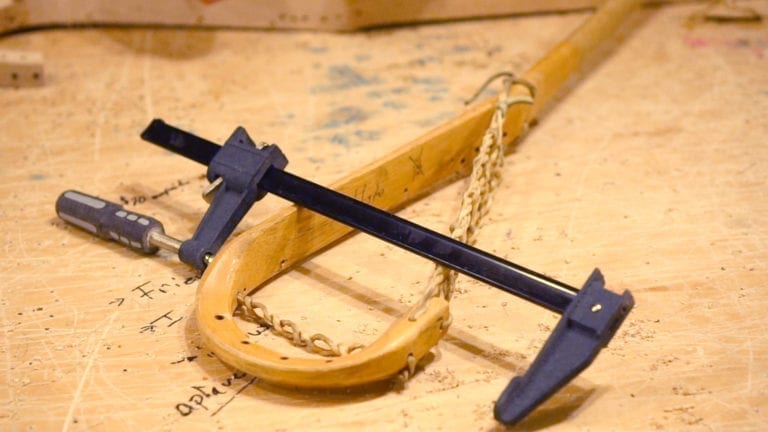 Most modern Wooden Lacrosse Sticks have three bends. Bend No. 1, Bend No. 2 and Bend No. 3. Bend No. 2 is a really aggressive bend. Itís over 90 degrees, and if youíre going to have some kind of release in the stick, itís likely going to be here. This is a really simple fix, and all youíre going to need is an F Clamp and some patience. What weíre going to want to do is draw this corner back down towards the wooden sidewall. So, weíre going to try to bridge a gap, pulling it down slowly. You can re-bend a wood lacrosse stick incrementally over time, but if itís got enough give that it actually lets you place it where you want it, you can do it all in one shot. If you start to hear some cracking, youíre going to want to pull back.
A couple of other really helpful tools would be a heat gun. If you can't apply indirect heat with a heat gun, you can create steam as a conduit for the heat. Either way, youíre going to want to place that heat directly on the corner in question for no less than an hour. Make sure the heat isnít dissipating in all directions. Try to contain it. Whether you do that with rags. You can even just set up a simple barrier for the heat gun. Do keep in mind that a heat gun can leave heat marks on the stick. Thatís why most people use steam. Itís very gentle and doesnít discolor the stick itself.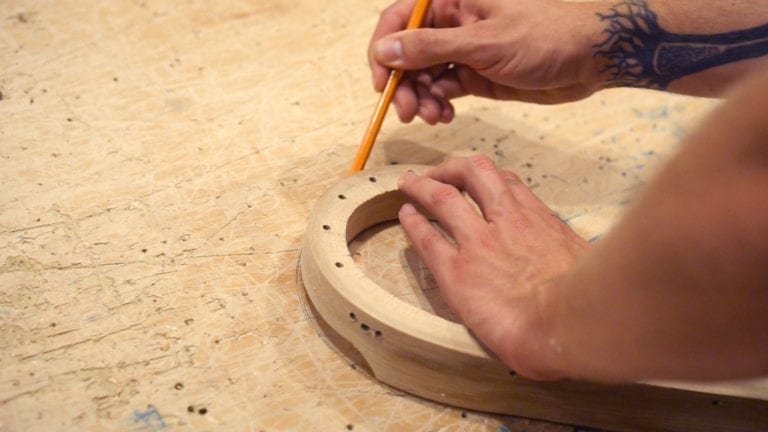 Iím gonna leave you with two final warnings about heating. The first is that it may not be necessary. It may be a faster way to go but youíre still gonna need to be patient and let everything settle. If this bends back without the heat, and it stays, leave it. The second thing is that the heat will make the wood incredibly malleable. You may actually over-bend it, so watch out for that, too. This is a really common question I get all the time: ďCan you repair these sticks?Ē I will not repair your B2ís or bends of any kind. I wonít do it because this might break. For full disclosure, you could literally break your favorite stick. This one in particular is just slightly bending back. It probably doesnít need this, but Iím anal retentive and I really love this stick, so I wanna fix it. I wonít do this for you, but now, you guys have the information on how to do it yourself. And once again, I wonít do this for you because I donít want to break your family heirlooms. Until next time, guys, Iím Justin Skaggs from WoodLacrosseSticks.com. Take care. Keep LAXiní.
Article Posted: 09/12/2019 03:31:01 PM