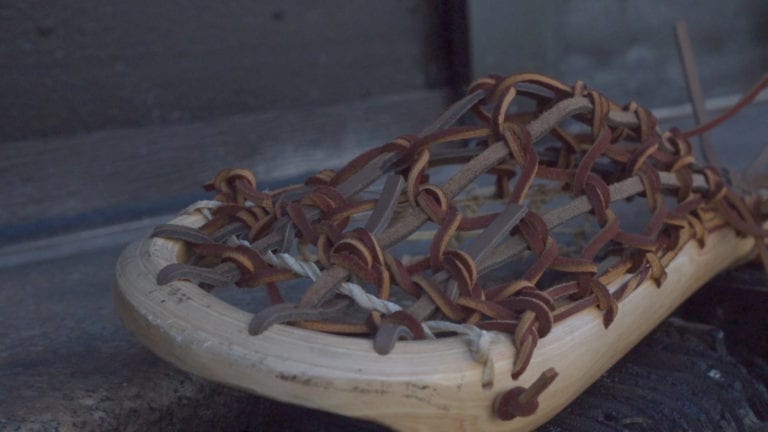 Stringing materials has always been a thing Iíve studied. For those of you who donít know, I actually got my start off at Styliní Strings, which is a pocket company, and stringing materials were originally more about whatís abundant and available rather than what was preferred. Leather is obviously a more natural and more traditional option when it comes to stringing materials because we didnít have nylons and woven fibers like this back in the day. I always loved the aesthetics of a leather pocket, so I wanted to create my own version of that and put it in my box frame and bring it back to you guys. This the All-Leather Box Pro.
All-Leather Box Pro Wooden Stick
The people who requested this pocket, Iím sure know what the pros and cons of maintenance are, but in case youíre new to this kind of pocket, let me tell you a couple of things. First, a pro. The main benefit of this is that it has a unique feel. It really grips the ball really well. The leather is definitely going to have a bit more of a grip and more of a textile feeling than nylon strings. Another pro is that itís incredibly soft, so when you catch it, the whole pocket gives.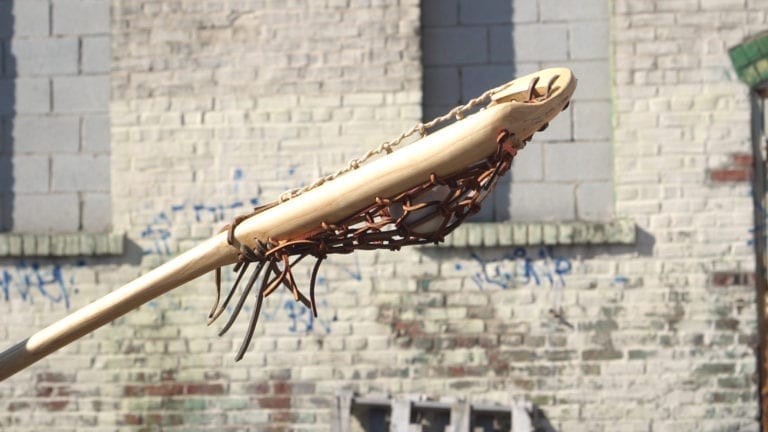 A con is that itís wonít be easy to take slack out, so if youíre a good traditional stringer, you know that you might need to pull a little bit of slack down towards the bottom and then take it actually out of the pocket. This is going to be a little more difficult because all of these leathers are going to set in their directional patterns. Another con is that this pocket may bag out and itís incredibly susceptible to water. So, something that could benefit you in terms of maintenance is that you could oil this with leather oil, and that will make it a little more water retardant, and a little bit more durable in outside play.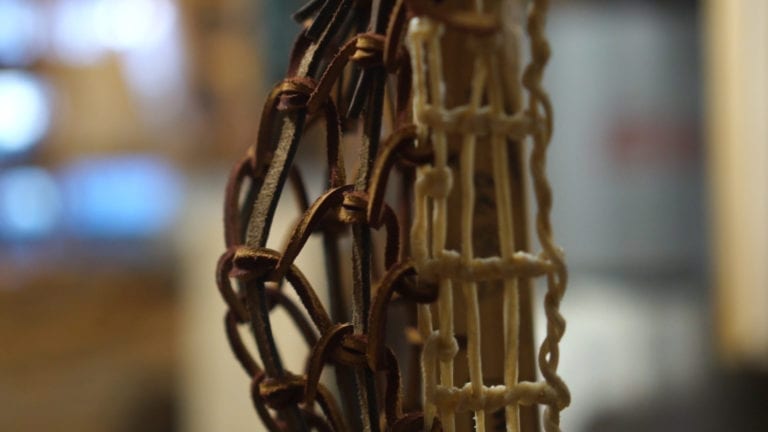 I really enjoyed stringing this. This main challenge is making sure that all of the leather is facing the same way so there is a soft, suede side to the leather and a glossy, tan side of the leather. You want to make sure that itís all facing one direction or another, so you have to fold it in a particular pattern so you can get that uniform face. Overall, I really hope you guys enjoy the All-Leather Box Pro from Skaggs Wood Works, and in the future, if you have any ideas of what I should make, just hit me up. Until then, take care. Keep LAXiní.
Article Posted: 11/07/2019 05:36:53 PM