Woodshop Series Season 3, Episode 2: Trevor Baptiste and Matt Rambo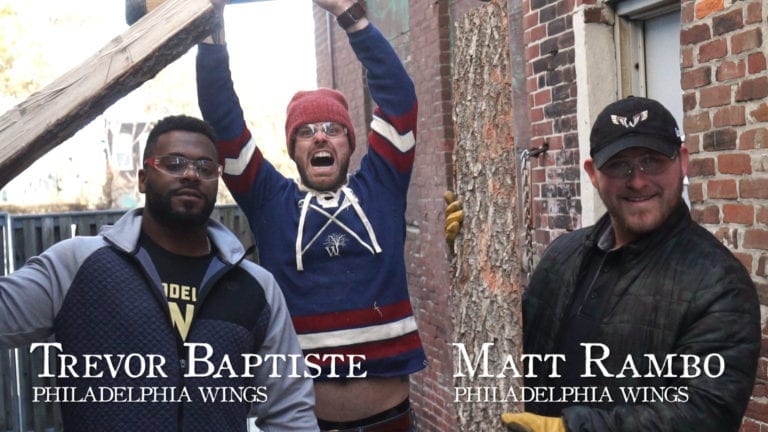 Welcome to the woodshop. My name is Justin Skaggs and Iím a stick-maker here in Philadelphia, and youíre currently watching Episode 2 of the Woodshop Series with Trevor Baptiste and Matt Rambo. Whenever I bring people into the woodshop, itís difficult to give them the proper experience in the proper order of how we do things. I tried to explain that, obviously, you would split a log before you carve, but when youíre cooking things and putting things into steam, it can take quite a bit of time. So, we got over to the carving bench, and I tried to teach them how to use a drawknife.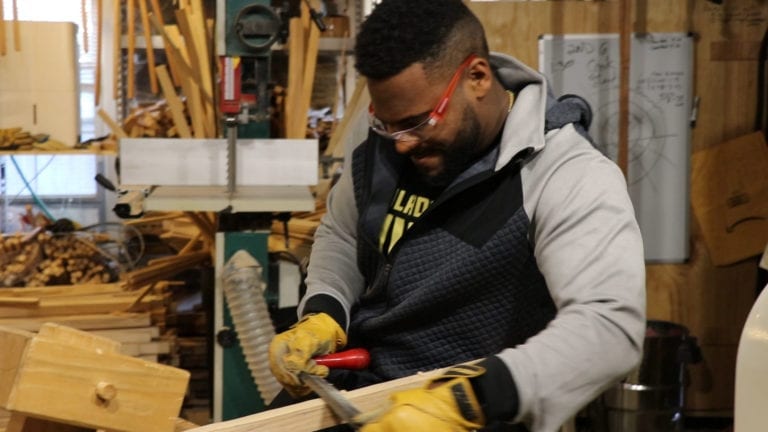 Next was the log splitting. Now, I donít usually take the top players of the NLL and allow them to swing an axe because itís a liability issue, but these guys really wanted to have the experience of splitting a log, so I took a shorty and took them outside to show them whatís up.
While walking around the shop, one of the guys noticed my full bend. Itís not something that I usually put out there, because I just donít have the time to make a lot of them, and itís still a very new product for me. But I really appreciated that they identified what it was and were interested in checking it out.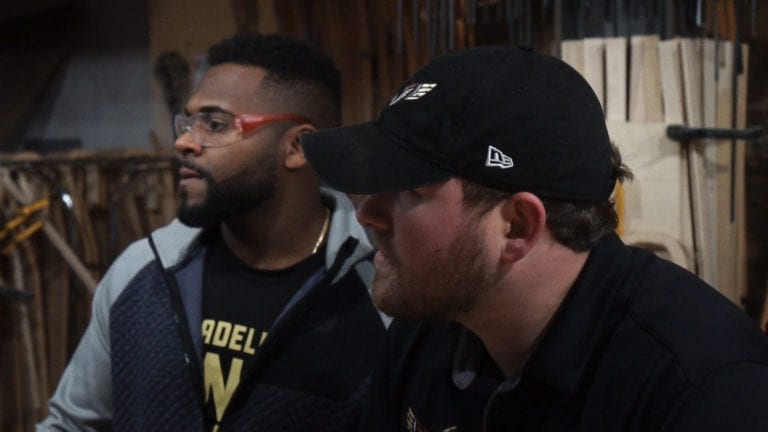 Make sure you guys follow the Wings this year with Trevor Baptiste and Matt Rambo. And, give both of the guys a follow on Instagram. This is one of the better days Iíve had in the woodshop in a long time, it was cool to let my hair down and not have to stress too much about what I was making. Stay tuned for future episodes of the Woodshop Series, theyíll be coming out in 2020. Until then, take care and keep LAXiní.

Article Posted: 01/02/2020 05:16:21 PM