Woodshop Series Season 3, Episode 1: Trevor Baptiste and Matt Rambo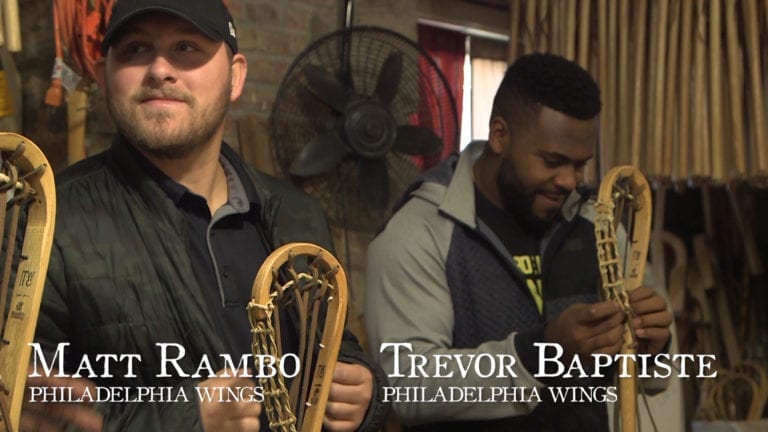 Welcome to the woodshop. My name is Justin Skaggs of Wood Lacrosse Sticks, and Iím a stick maker here in Philadelphia. From time to time, I like to bring in players and artists from the lacrosse community and show them what I do here on our Woodshop Series. Iíve always found that the fastest way to grow the game is to open my doors, and today, we have Trevor Baptiste and Matt Rambo of the Philadelphia Wings.
Since weíre dealing with two big talents and two big personalities, weíre gonna split this into a two-part episode. I set up the steamer before they got here, but we still needed a bit more time to cook. So, we took them over to the workbench, and Rich taught them how to string a small stick.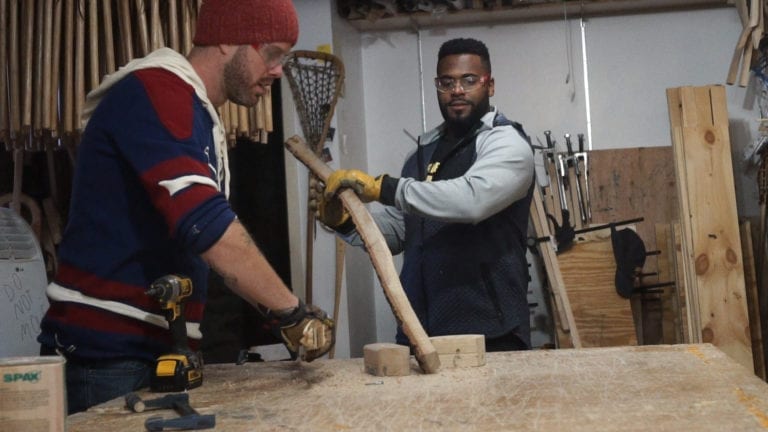 After the stick stringing lesson with Rich, it was time to bend their first sticks. Itís a very delicate process. You canít do two at once. First up was Trevor Baptiste. Both of them bent box sticks, and I thought that bending a stick with bark would be a cool experience for them, as itís a more traditional process. Itís something special that I like to do with people in my woodshop, particularly for the Woodshop Series. Plus, I was hoping that bending a box stick would send out some good vibes during the box lacrosse season.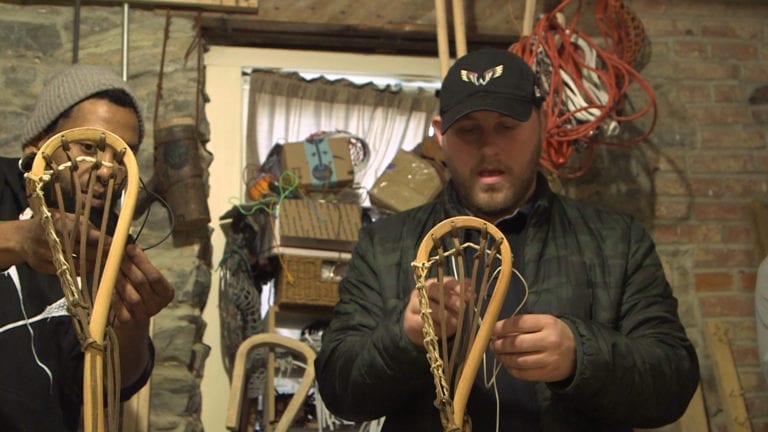 Having these two in the office was really fun. It paralleled the same type of banter that me and everyone else that works here has. You can really tell that theyíre teammates, and that the Philadelphia Wings have brought them together for a common goal. As a fellow Philadelphian, Iím really excited to see them play in the National Lacrosse League this year. Stay tuned for the second part to this episode, coming next week. For now, take care. Keep LAXiní.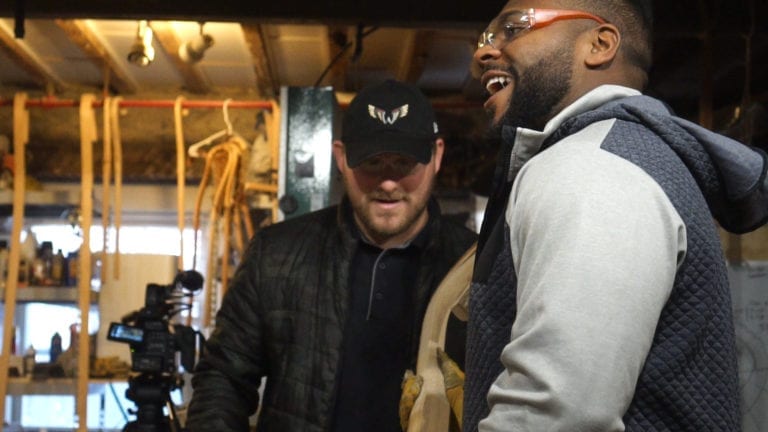 Article Posted: 12/19/2019 04:08:57 PM