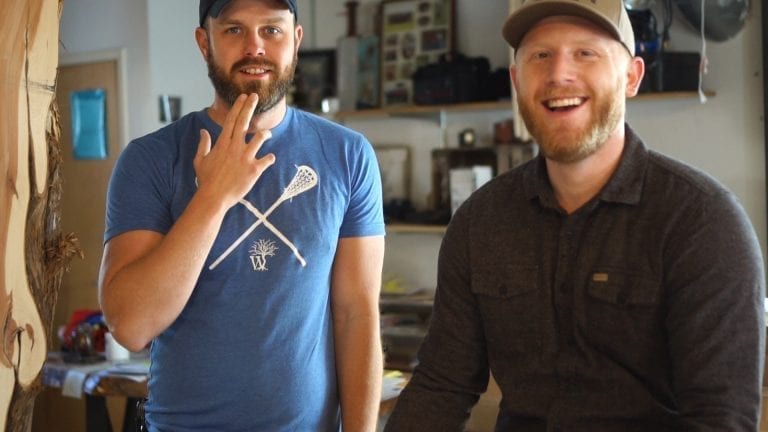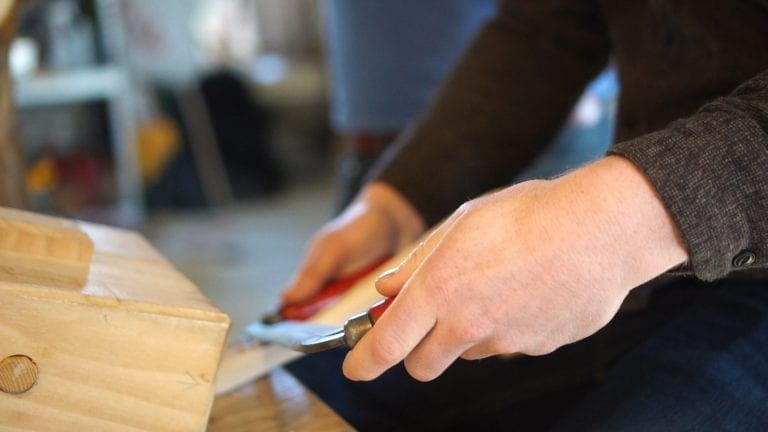 JS: So, while you're carving this, I've got some questions from the internets on the @LaxAllStars Instagram page…

AT: There's definitely going to be open tryouts, this year. I mean, I think that's a pretty big goal of the NLL in general, is just to get more American players in the league, playing box lacrosse. I think it's an absolute yes, for sure.
JS: Aren't you Canadian?
AT: I am Canadian, yes.
JS: So this is a little bit a…
AT: A touchy subject? No, I live down here now, man, and that's my goal as well, is to grow the game down here and box lacrosse is just so much fun and I think it would be huge and I think a lot of people would really enjoy it.
JS: You guys let everyone vote for the name…
AT: Yeah.
JS: … And inside the boardrooms, if somebody like, put up something like the Fighting Cheesesteaks or something like that, would you guys have actually squashed it or would you have accepted…?
AT: (laughs) Totally. Um, I think we all knew it was going to be the Wings. As soon as we put it to a – I mean, that's the beauty of… Yeah, it's a startup. It's a brand new organization, but there's already a huge fan base. Like, there was a team here for 30 years beforehand, right? So we knew all those fans would come out in flocks and vote for the Wings.
JS: So what's the primary color of the Wings? You guys got, like, three colors in that logo.
AT: Yeah, so, uh, Gold. That Charcoal Gray, and then we wanted to keep a little bit of Red just to pay homage…
JS: Is there a main color, or are you guys going for 3 colors?
AT: I'd say Gray and Gold, are the two mains, and then red would just be the little splash of history.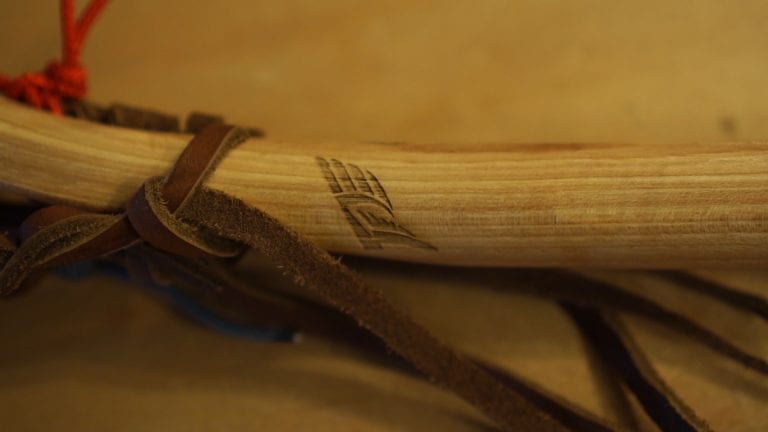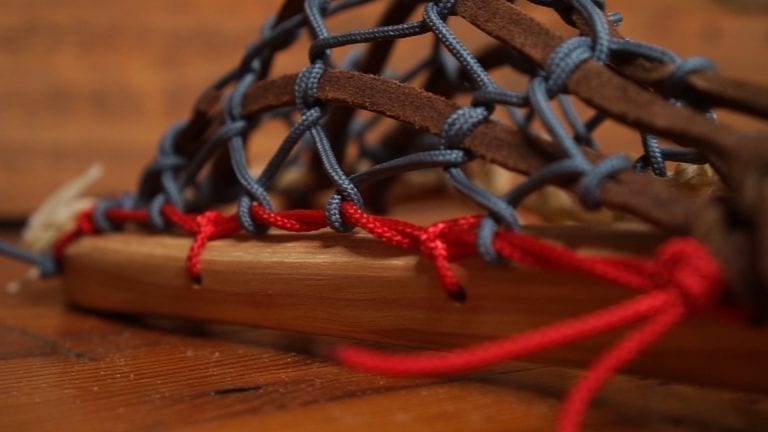 Alex told me that inside of the Wings logo is actually a hidden letter "P", so I wanted to feature that up at the top of the stick, as well as the wings colors. In addition to the stick, we're also going to give away some awesome Philadelphia Wings swag, and you can get that over at the @LaxAllStars Instagram. Check out the details on the giveaway.
Take Care. Keep Laxin'.
Season ticket memberships are currently on sale now through the team's new website, www.wingsLAX.com or by calling 215-952-LAX1, and include exclusive benefits such as team access and events. Fans can also follow the team @NLLWings to receive behind the scenes information as the team prepares to start it's nine game home season at the Wells Fargo Center in December of this year.
Article Posted: 04/12/2018 10:13:18 AM