Cranberry Wooden Lacrosse Stick Restoration.
I just got my hands on a really beautiful Red, White and Blue Cranbarry. These pretty common European crosses were produced in the mid-1970s. Unfortunately, the original pocket is completely destroyed. So, letís do a renovation.
The stick comes to me from a boyfriend trying to do something nice for his girlfriend. Sheís a former high school player, whoís about to become a coach. The Cranbarry sticks are originally from England, and theyíre widely renowned for their artificial gutwall. Itís some of the first real quality artificial gutwall ever seen in the wood stick game up to that point.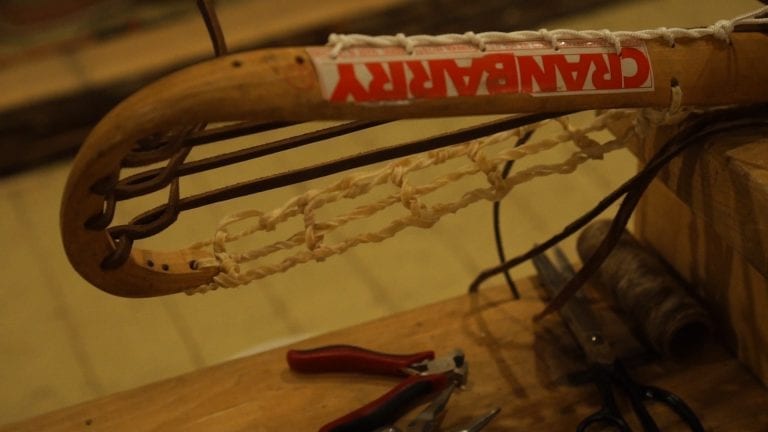 As some as you know, thatís not my bag, so I went ahead and put in a traditional organic gutwall. Funny enough, I actually took the stick back a level in its technology. The frame was in great shape and the sticker even held up really well for all these years. There wasnít much left to do, so I finished it off by stringing a very traditional for Cranbarry red, white and blue pocket.
I always found it funny that an English company chose to sell a red, white and blue stick to Americans, but they turned out to be correct, because everyone used these sticks.
Iím grateful for the opportunity to work on this project. I loved bringing this thing back, and I donít get to do a lot of color-schemed pockets. If you guys need anything wood stick related, or any related work doneÖ or youíre looking for your own wooden lacrosse stick, visit me at WoodLacrosseSticks.com.
Article Posted: 02/09/2018 07:19:53 AM