Hey guys, Iím Justin Skaggs from WoodLacrosseSticks.com and this is the next installment of the Color Series. In terms of lacrosse, Philadelphia has been spoiled with having some of the biggest games ever. That includes multiple Final Fours and even loads of conventions. This year we had the PLL Championships come in and that brought in East Coast Dyes. We knew ECD was coming, and we had a bit of lead time, so we decided to focus on them for this episode of The Color Series.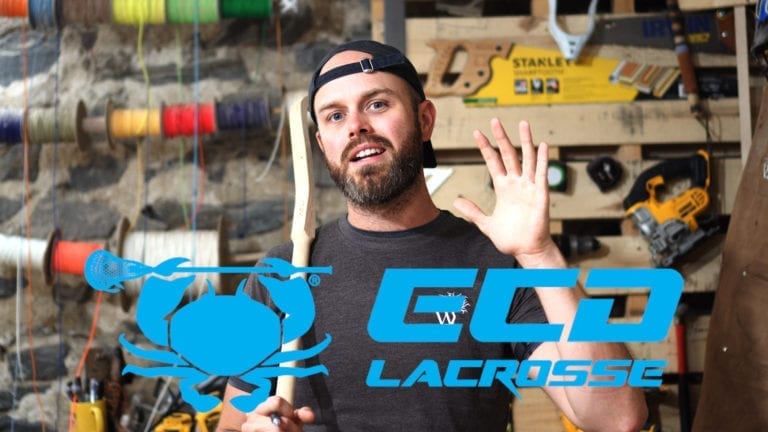 East Cast Dyes is a really unique company. They came out of a dorm room from the mind of The Kenneallyís and they are now taking on the biggest manufacturers in the game and making amazing products. Itís really an awesome story to see someone go from a dorm room to the big leagues. I love it. Itís the epitome of American business ingenuity and I think itís great. There were a couple of main things I wanted to hit. I really wanted to get a nice, vibrant crab and I really wanted to challenge myself to get a very popping volt yellow, which is part of their traditional colors.
To anyone who has ever painted inside of an inlay or some piece of wood thatís not shellacked, you know that to get the light, vibrant color, itís going to take a lot of different coats. It took about four or five different coats to get that yellow. We decided to go a little bit darker on the gut wall for this one, and itís impossible to get an electric blue on top of a tan, kind of khaki piece of leather without it coming out looking a bit sickly. So, we decided to take it a little bit deeper, to make it a bit more of a rich blue, so itís still in the realm of that color scheme.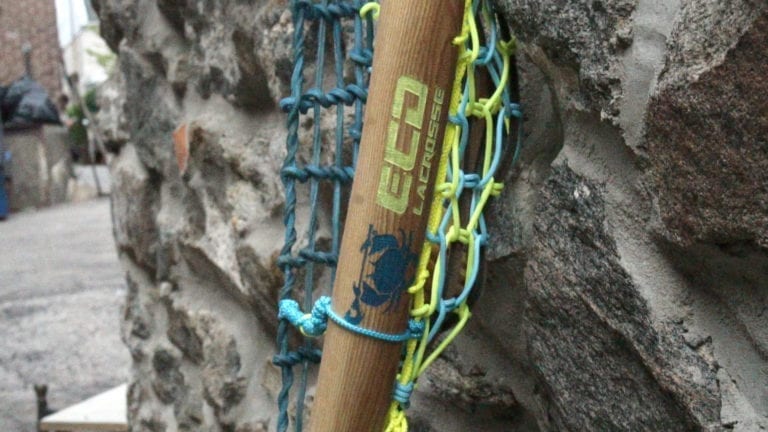 I passed this along to Rich, and he did a crossing double-pocket pattern which is absolutely awesome, and holds the ball incredibly well, probably better than we expected it to. Thatís where we got the authentic blue and the authentic yellow. The whole East Coast Dyes crew came in, and they all bent a bunch of sticks, and for me, it was a really unique chance to be down in the wood shop without a to-do list, and just goof off for a day. I had an absolute blast. I want to say thank you to those guys for coming in, and I really hope you enjoy your stick. Until next time, take care. Keep laxiní.
Article Posted: 09/26/2019 02:57:02 PM