Chahta Stick Ball Sticks | Handmade by Brenner Billy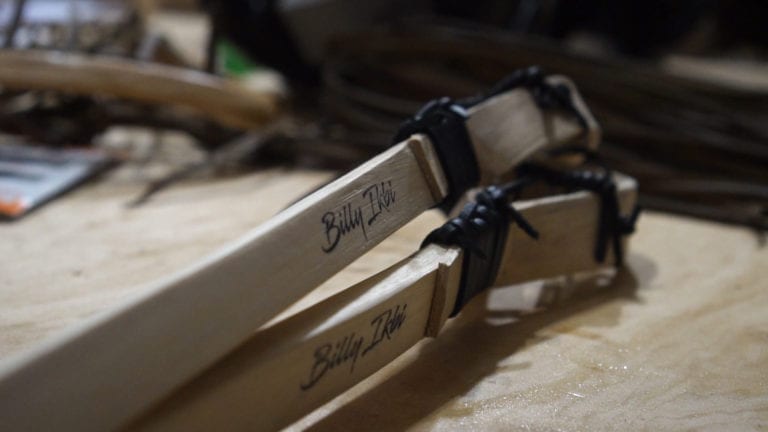 This week, we are announcing the release of Brenner Billyís Chahta Stickball Sticks. These wood lacrosse stickball sticks are made in the gorgeous woods of Oklahoma by veteran stick-maker Brenner Billy. As of this week, we are adding his incredible line of stickball sticks to our inventory available for order now.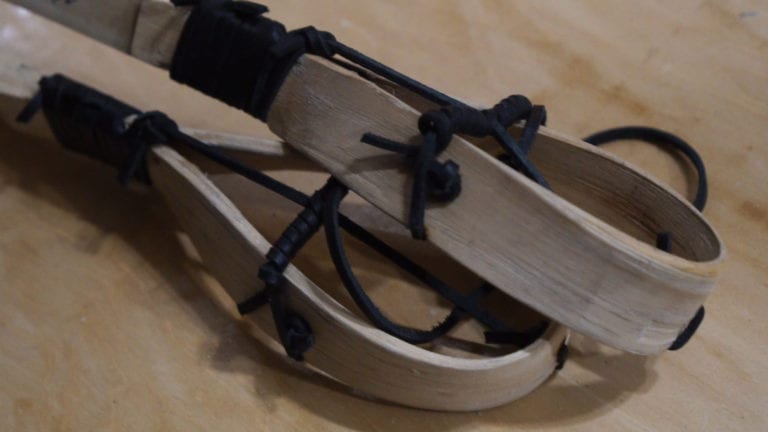 Brenner Billyís process is far more traditional than my own. Iím fascinated by how he goes about bending the sticks. The main difference that I focus on is the control of his heat source. Brenner will light a blow torch and heat up the subject until it is malleable. Many folks assume that stick makers who use steam as their heat source are actually utilizing the water to make the wood lacrosse stick malleable, which is far from the case. The steam in my process is just the conduit for heat, and since it creates pressure there is a resulting thermal motion. This pushes the older, colder steam out from the heating box and allows the new steam to take its place, which keeps a consistent temperature throughout the cooking process.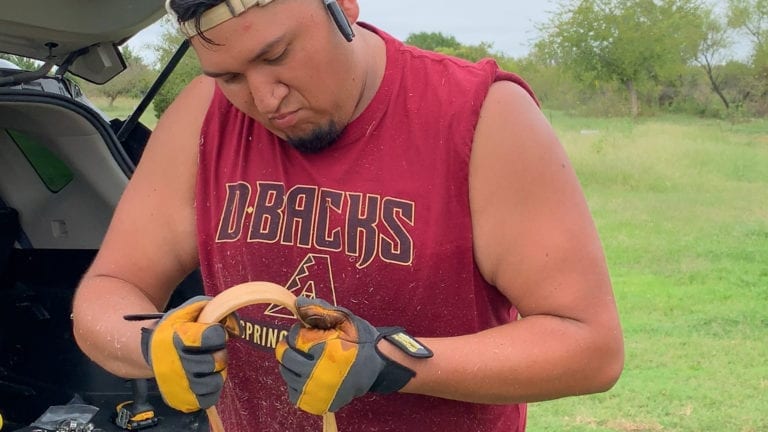 Brenner does something completely different. He uses direct heat from a torch and stops the wood from burning by way of a flame retardant. I am familiar with the process, however, as I am writing this article I am not sure if he would consider this a trade secret. For the sake of keeping his process confidential, I will not release the specifics. Nonetheless, seeing a flame lap the sticks was mind-blowing. This is a method I hope to learn in the near future, and while I will not likely use it on the Box Pros and other sticks of that size, I will attempt to use it when I make my personal stickball set.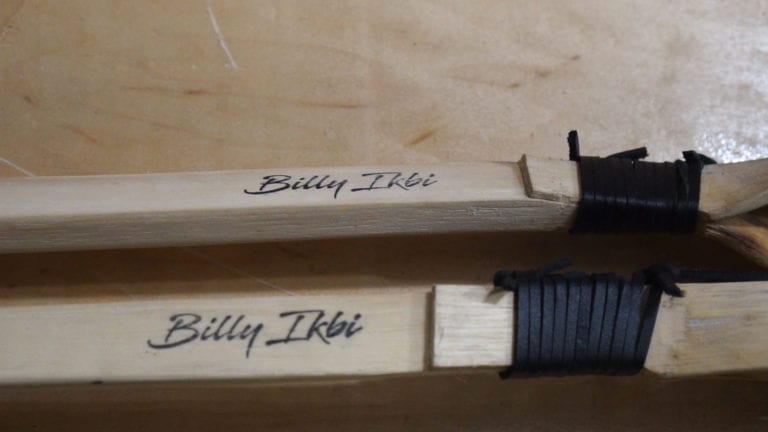 Another major difference in the process is the absence of a supporting band structure (or bark) and a lack of a shaping jig. Brenner just muscles the stick around and shapes it by hand. The end result is impressive, but coming from my perspective, the process is the real point of focus. The first batch of 10 has been made available now, so head to WoodLacrosseSticks.com to get your own. Take care. Keep LAXiní.
Article Posted: 12/12/2019 03:00:00 PM